Posted by Mollie Shaw on
Professor B is ideal for both accelerated learners and slower learners. 
The textbook and PowerPoint versions are scripted for you to read and interact with the learner.  Many of the lessons involve repetitive games that build conceptual understanding as well as mental flexibility around the mathematical idea being presented.  The exercises instruct you to practice to the point of facility - ease, confidence, fluency - then move on!  You can camp on any lesson for one day or for a week or even longer!
Posted by Mollie Shaw on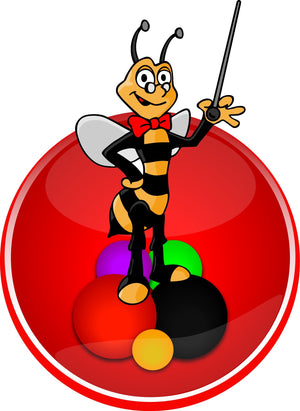 Do you homeschool or work with individual students?  Do you hear yourself teaching them using the same methods that you were taught as a child?  Do you wonder if there are ways to work more efficiently and positively to build confidence and improve the progress that your student can make?  Here are tips for improving your tutoring sessions.
Posted by Mollie Shaw on
"Knowing Professor Barrett was an absolute highlight of my personal and professional lives."  - 
Mark
Stolzberg
, Ph.d.  
Early research done in New York public schools showed that adding Professor B Math to their program accelerated at-risk students to many grade levels above their peers.