Classical Composition
Posted by Mollie Shaw on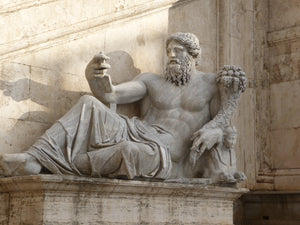 In the Age of Texting, Students Need Cicero
Junior high and high school students often struggle with establishing the context for the reader when writing an argument essay.  They assume that the audience is the same as they themselves are in attitude toward and knowledge of their subject.  They have no experience in learning or writing the exordium, narratio and divisio parts of the Classical Structure. What are those?  
Posted by Mollie Shaw on
This time of year, many classical home educators are considering how to tweak their programs for next year.  One way to consider the challenge is to separate the methods from the materials.  You can learn to use classical methods and use the library and the internet for inexpensive materials to save money and customize your program to your students' pace and interests.
Posted by Mollie Shaw on
Dictation is an educational strategy that is ancient.  Why would this help learners become better writers? First, dictation allows each student to learn the skills that are unique to his or her own level of need.  Today we would call it a differentiation strategy.  As you dictate a passage for a student to write down, then ask them to use the original master to proof and correct their mistakes, they will be working at their point of development.  Some students will be working on basic punctuation and spelling, while others are understanding more advanced concepts, such as developing their voice and...