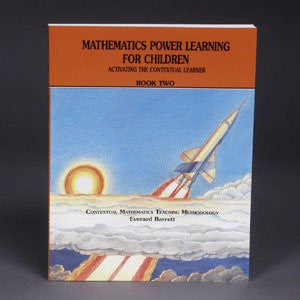 Mathematics Power Learning Book 2 (3rd-5th)
or 3rd through 5th graders and remediation of older learners. Original and effective methods for thorough understanding and mastery of multiplication/division facts, multiplication, long division, fractional equivalence, addition/subtraction of fractions and mixed numbers. Your learners should complete Book II in 10 months or less.
Additional item needed: Power Learning Workbook 2
The textbook for use by the instructor has 160 pages. It contain clear, easy to follow instructions for presenting every lesson and concept. No teacher preparation is needed other than to glance over the lesson before you start. Even older children can teach younger children using this text.
---
We Also Recommend
---